Ultimately Superior...
Than all of our competitors. A bold statement, but true - the trusted Businessmagnet directory has been totally re-developed with 100's of new features to help you connect with new clients or suppliers faster than ever.
Businessmagnet Apps
Browse the UK's ultimate B2B directory

on the move, store contacts, email suppliers quickly, all from any device with an internet connection
more info
Activity Feed
London Shipping Containers
Place pointer

here

to reveal number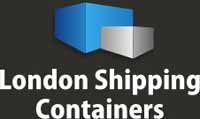 Welcome To London Shipping Containers
London Shipping Containers has offices in both Ipswich and London. We are suppliers of Industrial Containers, 40ft Shipping Containers new and used all over the UK for all your secure storage and shipping needs.

We cover a wide range of industrial container services for businesses from small enterprises, government projects, shipping, construction, local councils and schools as well as for the general public looking for an alternative to a garden shed or just extra storage space.

At London Shipping Containers we pride ourselves in quality guaranteed, value for money without compromising on an excellent service.

London Shipping Containers are suppliers of new and used steel shipping containers. We can offer wind and water tight containers for storage or CSC plated cargo worthy containers for shipping. We also offer a conversion services, for offices, canteens, site accommodation, chemical stores, smoking shelters and refrigerated containers.

We take the worry out of delivery. Our experienced drivers use crane mounted lorries, they offload your container, ensuring that the container is level, avoiding problems that often occur with opening the doors if not properly levelled. They are also very good at problem deliveries and can get containers into some incredibly tight spots, using skates and other specialist equipment, please feel free to discuss any concerns that you may have.
 
Container
Size

Outside Dimensions

Internal Dimensions

Door Dimensions

Length

Height

Width

Length

Height

Width

Width

Height

8ft

8ft

7ft 6in

7ft

7ft 6in

6ft 6in

6ft 6in

6ft 6in

7ft 6in

10ft

9ft10in

8ft 6in

8ft

9ft 3in

7ft 10in

7ft 8in

7ft 8in

7ft 5in

20ft

20ft

8ft 6in

8ft

19ft 4in

7ft 10in

7ft 8in

7ft 8in

7ft 5in

40ft

40ft

8ft 6in

8ft

39ft 5in

7ft 10in

7ft 8in

7ft 8in

7ft 5in

40ft HC

40ft

9ft 6in

8ft

39ft 5in

8ft 2in

7ft 8in

7ft 8in

7ft 5in
Accessories
Lock boxes
If you have security concerns we can fit your container with a lock box, this is a shroud that we have welded on to the container door, it enables the padlock to fit snugly within the box making it almost impossible to get bolt croppers inside, Ensuring that your goods stay safe and secure within your container.

Padlock
We supply Cisa hardened steel container padlocks that fit within the lock box, they come with two keys.

Moisture Traps
Although shipping containers do not tend to produce moisture, their contents often can and if this is a concern we can supply you with moisture traps. These traps are designed for 90 day around the world trips and can absorb up to 2 litres of moisture. They can be used for storage as well as shipping if required.
About Industrial Containers
Industrial Containers are very flexible the steel containers are extremely strong structurally. The Industrial Containers are generally made from steel corner posts, corrugated steel sides and steel rails top and bottom. The container floor is also steel then covered with plywood for a nicer finish. They are great for 40ft Shipping Containers.

We provide 40ft Shipping Containers services of new and used shipping containers all over the UK. London Shipping Containers strives to be the first supplier that our customers contact for all their Industrial Containers and 40ft Shipping Containers requirements.
Please Visit Our Website To Find Out More
Products and Services
Payment Type
These are the payment types we accept
Payment Terms
Our payment terms