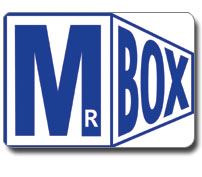 sales

mrbox.co.uk
Phone: 0800 78 [Reveal]
Fax: 01473 785904
Mr. Box supply a range of new and second hand steel storage containers, in different sizes that can be used as is or adapted to your specific requirements.
Mr. Box also arranges transportation and positioning to your premises all over the UK, via purpose designed hiab trucks.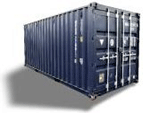 Quality
We pride ourselves on having satisfied customers by offering quality equipment, professional and reliable service at competitive prices.

Units are available on a rental, outright purchase and other various flexible payment methods.

Storage Containers
Manufactured in anti-corrosive corten steel, with marine ply floors or sealed/varnished floors.
Available in sizes:

Container Types & Sizes
Size*
Type Available
Length
Width
Height
8 ft Container
New for sale and hire
8 ft
(2.43m)
7 ft
(2.20m)
7 ft 6 in
(2.27m)
10 ft Container
New and used for sale and hire
9 ft 10 in
(2.99m)
8 ft
(2.44m)
8ft 6 in
(2.59m)
20 ft Container
New and used for sale and hire
20 ft
(6.06m)
8 ft
(2.44m)
8 ft 6 in
(2.59m)
40 ft Container
New and used for sale and hire
40 ft
(12.2m)
8 ft
(2.44m)
8 ft 6 in
(2.59m)
Double doors fitted one end. Available with additional ventilators, for improved air circulation and to avoid condensation. Units are stackable. All rental units are fitted with anti-theft, high security lock cowls.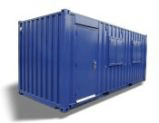 Portable secure steel offices
Manufactured in anti-corrosive and high yield strength corten steel.
Available in either, 10ft, 20ft or 40ft long x 8ft wide x 8ft 6inches high.
High security personnel door with 10 lever lock
Sliding windows with anti-vandal lockable shutters.
Fully insulated and lined interior with rubberized flooring.
Fitted with electrics including 2 x 13amp double sockets, 2 x florescent strip lights, light switch, consumer unit and heater.

Canteen/Drying rooms
Canteens have the same specifications as the offices but with the additional features:
Fitted out with kitchen unit, worktop, kitchen sink, water heater and additional drying facility.
Toilets and shower blocks available.

Staircases
We provide purpose designed staircases and landings, enabling the customer access to double stacked containers and accommodation units.

Chemical stores & Paint and Dangerous Goods
Available in 8ft long x 7ft wide x 7ft 6inches high, 10ft and 20ft long x 8ft wide x 8ft 6inches high.
BASIS approved. Specially ventilated. Bunded steel floor. Available in a range of colours. Can be fitted with shelves.
Government guidance makes it clear that pesticide, chemical, and fuel storage should protect against harm to humans, animal health and the environment. With the added element of concerns about security, many of our customers have recently been re-evaluating their storage facilities and have been taking steps to ensure their stores are secure and meet Health & Safety Executive (HSE) requirements. Stores should be resistant to fire, capable of retaining leakage/spillage, dry, be frost-free, adequately ventilated, and secure against unauthorised access.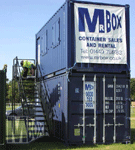 Conversions
Mr. Box offers a conversion service to customer's individual requirements. Containers can be adapted for a variety of uses, such as workshops, document archives, tackrooms and muti-compartment storage units.

Accessories
Loading Ramps – We supply a range of loading ramps manufactured to your specific requirements. Ramps are manufactured from steel or aluminum checker plate finish and rated according to your needs.

High Security padlocks – Nickel plated solid carbon steel body. Hardened steel shackle. Specifically designed to be used in conjunction with an anti-vandal lock cowl.

Advantages
Safe and Secure
Portable
Adaptable
Range of colours
Value for money
Nationwide delivery
Offloaded at your premises
Package structured to your needs.

Contact us now for all your container requirements! We await your call.
Related Products and Services