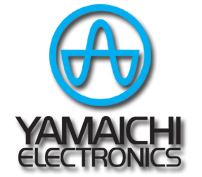 laurence.g

yamaichi.co.uk
Phone: 01256 [Reveal]
Fax: 01256 463132
Established in 1956, Yamaichi have long been associated with technical innovations and quality products. With a network of development and production sites worldwide Yamaichi not only offer a broad standard product range but are unusually specialist in developing custom products in close cooperation with their customers.



Yamaichi's product portfolio includes world-leading Test & Burn-In sockets, DUT boards and probe cards. As the original developer of half pitch IDC interconnect, we are uniquely positioned to offer board-to-board and board-to-cable interconnect solutions. The

most comprehensive range of memory card connectors in the market indicate Yamaichi's ability to provide solutions for SD, microSD, Compact Flash and MMC cards amongst other.



More recently Yamaichi have introduced solutions for ruggedised applications including RJ45, USB, IEEE and profi-net as well as high-speed flex/connector products which (utilising Yamaichi's own Y-Flex technology) solve a multitude of fast data transfer requirements

Markets that Yamaichi support include semiconductor, telecom, consumer electronics,

military and aerospace, industrial, medical and consumer electronics.

In short Yamaichi have the size yet the flexibility to support all your interconnect requirements. In fact with factories dedicated to cable assembly and system production Yamaichi can offer you a service for almost every level of your business needs.
Related Products and Services