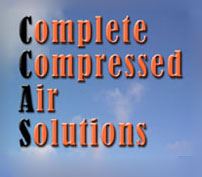 info

completecas.co.uk
Phone: 0870 80 [Reveal]
Fax: 01204 658631
Complete Compressed Air Solutions

are an affordable, highly professional and competitive compressed air service provider that are able to adapt to your budget and maintenance requirements.
With expenditure in mind we are able to offer you the very best product for less !
 
Our products include :
Sullair Rotary screw air compressors   
Teseo Modular air line systems
Beko In-line filteration, compressed air drying and condensate management
EnerGair Control and energy management systems
Abac Reciprocating air compressors
Fiac Rotary screw and Reciprocating air compressors
Standard Air Air Tools
 
We have a nationwide network of experienced engineers that are fully conversant with all screw, vane and reciprocating air compressors, all forms of air treatment, in-line filtration and drying requirements along with condensate removal and separation.

With over fifteen years in the service industry we know when to deliver, when it matters most.

Service contracts are available and are tailored around end user specification.

Along with our condition monitoring plans, energy saving audit's and turnkey installations your compressed air needn't cost the earth.
Service is provided 24 hours a day.

All installations conform to the current legislation and are performed using various materials, Teseo, Threaded galvanized steel, Push-fit, Copper and many more.

 We carry out installations for different applications, Compressed air, Fluid transfer and Vacuum to name but a few.

 All our parts are quality assured and manufactured by an original equipment supplier; service items carry a 90 day warranty as standard.
 
 Our aim is to provide the end user with complete customer satisfaction.
Related Products and Services