Ultimately Superior...
Than all of our competitors. A bold statement, but true - the trusted Businessmagnet directory has been totally re-developed with 100's of new features to help you connect with new clients or suppliers faster than ever.
Businessmagnet Apps
Browse the UK's ultimate B2B directory

on the move, store contacts, email suppliers quickly, all from any device with an internet connection
more info
Activity Feed
Interink Limited
Place pointer

here

to reveal number
TIRED OF PAYING OVER-INFLATED TONER & INK PRICES?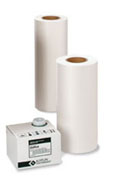 Then SAVE UP 60% at Interink.co.uk - your Internet ink supplies store. Based in the heart of the industrial West Midlands, we supply a superb range of original and alternative printer consumables for your office or home printers - at prices you won't resist!

Spend over £50 online (excluding VAT) and get an additional 5% discount! We also provide FREE delivery too on ALL UK orders!



Why Choose Interink?
There are many products to choose from when you need to replace your printer cartridges - but which do you buy? You could opt for the expensive originals, the very cheap brands, or even refilled products - but cheap doesn't always mean cheerful. Variations in ink and print quality, can reduce performance and image quality.
Our latest range of products cover inkjet printers, black laser printers, colour laser printers, fax machines, high-speed printing machines, copiers, colour copiers and digital duplicators. We also stock a wide range of spare parts for most printer manufacturers.

Total Reliability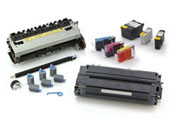 We understand the importance of product reliability. Before leaving the factory each individual cartridge is print tested for resolution, black level, consistency, point defects, fine-line variations, and other quality criteria.
All products are manufactured and tested to ISO 9001:2000 and ISO 14001:2004 standards, and are guaranteed to perform on a par with the expensive originals.
With a 12 month warranty from the date of purchase and a superior ink quality, you simply cannot buy a better alternative product for your printer!

Some of The Products We Supply:
Apple laser toner
BizHub C250
Bizhub C350
Bizhub C450
Brother colour toner
Brother drum units
Brother fax toner
Brother inkjet cartridges
Brother laser toner
Brother toner
BT thermal fax rolls
Canon copier toner
Canon drum units
Canon fax toner
Canon inkjet cartridges
Canon laser toner
Dell
Dell 3000 toner
Dell 3010 toner
Dell 3100 toner
Dell 5100 toner
Dell colour toner
Duplo ink
Duplo master rolls
Epson colour laser toner
Epson colour toner
Epson DX6050
Epson inkjet cartridges
Epson laser toner
Epson R200
Epson R800
HP drum units
HP Inkjet cartridges
HP printer drum units
HP toners
Konica Minolta colour toner
Konica Minolta copier toner
Konica Minolta toner
Kyocera laser toner
Magicolor 2300
Magicolor 3100

Magicolor 330
OCE toner
OKI C3100 toner
OKI C3200 toner
OKI C5100 toner
OKI C5200
OKI C5300
OKI C5400
OKI C7100
OKI C7200
OKI C7300
OKI C7400
OKI C7500
OKI C9200
OKI C9300
OKI C9400
OKI C9500
OKI colour toner
OKI thermal fax rolls
Olivetti copier toner
Panasonic copier toner
Panasonic toner
Phillips thermal fax rolls
Pitney Bowes DM100i
Pitney Bowes DM200
Pitney Bowes DM50
Pitney Bowes E700
Pitney Bowes inks
Ricoh Aficio AP3800
Ricoh Aficio CL7000
Ricoh colour toner
Ricoh ink
Ricoh master rolls
Riso ink
Riso master rolls
Thermal fax rolls
Toners
Toshiba colour toner
Toshiba laser toner
Xerox colour toner
Xerox solid ink
Products and Services
Payment Type
These are the payment types we accept
Payment Terms
Our payment terms