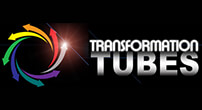 transtubes

aol.com
Phone: 01737 3 [Reveal]
Fax: 01737 370 590
Welcome to Transformation Tubes
Create The Light Effect

Transformation Tubes have since 1990 been producing and supplying filter sleeves and gels to many differing organisations. We pride ourselves on the quality of our product and the service provided to our customers. Our filter sleeves (Colorap) are designed as a cost effect method of breathing new life into fluorescent lighting, both existing and new installations will benefit from this cost effective way of bringing colour to what would have otherwise been a basic lighting scheme.
Image Showcase (mouse over images to enlarge)
Where can the filter sleeves and gel be used?

Almost anywhere, Colorap light filters are used in diverse environments such as TV Production/Film, Theatre, Retail, Hospitality/Catering, Museums, Art Galleries, General Industry, Interior Design and home craft projects.

The filters can be used for a variety of reasons,
Colour effects and enhancements

Correction for colour balance

Protection reduces harmful ultra violet emissions by up to 95%.

Our ultra violet range are also available in all colour variations, please contact us for details as they are to special order only.

What colours and sizes are available?

Over a 100 colour variations are available with many held in stock, please call us to discuss your requirements.
Light Filters:
T4 (12mm dia) various lengths – special order
T5 (16mm dia) 300mm and 600mm long
T8 (26mm dia) 600mm and 900mm long
T12 (38mm dia) 600mm and 900mm long
PL - various lengths – special order

Sleeves can easily be joined together to form longer lengths, see our website for further details (www.transformationtubes.co.uk).

Light Gels:
Sheet 0.60m x 0.55m
Sheet 1.20m x 0.55m
Roll 7.62m x 1.32m

All sizes are approximate.

Bespoke roll lengths and sheets sizes are available on request. All Transformation Tube's filters are constructed with high colour accuracy using fade resistant gel coated film manufactured to BS 3944 and IS0 9002 with a fire resistant to BS 3944:1991 pt 1.

How do I fit a Colorap light filter?

Unlike other wrap-around light filters, Transformation Tubes Colorap filter sleeves are much easier to fit because they are provided as a tube that simply slides over your fluorescent tube, as shown in the photos below.

If your fluorescent tube blows, simply remove the tube from its fitting, slide off the Colorap sleeve, slide the sleeve over the new tube and refit, your colour scheme remains intact.

Special Projects

If you are currently working on a lighting project and are looking to infuse it with colour and are unsure as to whether our filters and gels are suitable, please give us a call. As a family run business we can offer greater flexibility than most and can often modify our product to suit your specific requirements.

Visit our website for more information
Related Products and Services

0

stars based on

0

customer reviews
Write a review
Opening Hours
Monday
09:30 to 17:30
Tuesday
09:30 to 17:30
Wednesday
09:30 to 17:30
Thursday
09:30 to 17:30
Friday
09:30 to 17:30
Saturday
Closed
Sunday
Closed