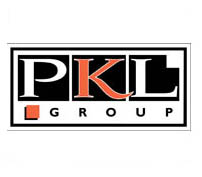 postbox

pkl.co.uk
Phone: 01242 6 [Reveal]
Fax: 01242 677 819
Catering Equipment Rental
PKL Group is the UK's leading supplier of temporary kitchens, Catering Equipment Rental and catering equipment for hire. We offer catering equipment rental, commercial kitchen rental and much more. PKL have over 900 portable kitchen units and around 9,000 items of catering equipment readily available for rental throughout the UK and around the world. In addition PKL also supplies permanent modular kitchen buildings and contract hire solutions for commercial kitchen equipment.

Temporary kitchen rental from PKL Group (Mouse over images to enlarge)

Our range of temporary facilities includes preparation and production kitchens, cold storage, dry storage, Catering Equipment Rental and warewashing (dishwashing) units, temporary dining units and portable laundry facilities.

PKL portable kitchens can be supplied as standalone units or can be linked together to form much larger facilities dependent on end user requirements. To help with the specification of temporary kitchens, PKL has devised a range of "Proven Packages," combinations of our units linked together to form kitchen and dining facilities of various sizes, capable of serving anywhere between 50 and 5,000 meals per sitting. Temporary kitchens are equipped from our range of over 9,000 items of catering equipment rental, ensuring that we can provide a solution that exactly matches your needs.

PKL supplies temporary catering facilities to a wide range of end user markets in the both the public and private sectors, including education, hospitals, nursing homes, prisons, business and industry, retail, events and hospitality, MOD, contract caterers and power & energy.

Temporary kitchens are specified for a wide number of uses including to allow the continuation of foodservice during refurbishments or during emergencies where a kitchen has been forced to close at short notice. PKL also supplies temporary kitchens and catering equipment rental for event catering requirements including to festivals, shows, sporting events and other large public gatherings.

On a larger scale, PKL has supplied temporary catering facilities around the world for events such as the Olympic and Winter Olympic Games, the Commonwealth Games and the Asian Games where we have provided the Athletes Village kitchen and dining complexes as well as temporary catering facilities for the media and international broadcast centres. We have also provided temporary and modular camp kitchen facilities to a number of Armies around the world, to places such as the Middle East, the Balkans and throughout Europe.

We can also help with kitchen contingency planning services, providing temporary kitchen facilities for emergency situations at short notice. In addition we also provide a free contingency planning guide to ensure that you are well prepared in case you are faced with an emergency, or a sudden requirement for extra catering capacity.


Procuring a new kitchen estate, or upgrading your existing facilities?

PKL's contract hire solutions are an alternative method of procuring new kitchens or upgrading existing facilities. Commercial kitchen rental equipment can be specified from our range of over 9,000 items of catering equipment, with a large up front capital outlay replaced by a single monthly fee which covers servicing, parts, labour and preventative maintenance visits. Our contract hire option also provides users with the flexibility to upgrade their kitchen estate should factors such as meal take up increase or menu requirements change during the hire period.

We have supplied contract hire solutions to both the public and private sectors, including large retail stores with multiple dining facilities on one site, hospitals, pubs, restaurants and hotels.

Permanent modular kitchen buildings

PKL also supply bespoke permanent modular kitchen buildings for hire or sale. Our modular kitchens are designed to end user specification and are constructed offsite in a factory-controlled environment. This provides a number of benefits including a reduced lead-time as work in preparing the site can take place at the same time as the kitchen is being constructed offsite, less chance of disruption caused by factors such as the elements, and the ability to keep a tight control on build costs.

Our modular kitchens have been supplied to a wide number of end user sectors including for use as permanent prison kitchens and hub / central production kitchens.

PKL KitchenPods are smaller permanent modular kitchen buildings that were developed for the education sector, to provide schools with no or poor catering facilities the option to specify a brand new school kitchen building. KitchenPods are constructed offsite and arrive complete with catering equipment pre installed, and can be up and running in a matter of hours after delivery.

Available in three sizes, KitchenPods can provide regeneration, cold preparation of full hot food preparation facilities (or a mixture of all three) while can be finished in wide range of wood cladding or brick slip finishes, allowing them to blend in with existing buildings onsite. Although developed for the education sector, KitchenPods are also well suited for use in nursing homes and pubs.

Similar to our contract hire solutions, KitchenPods are available with a service agreement, covering parts, labour and preventative maintenance.

The Hire Process


PKL is dedicated to providing the highest level of service possible, whether we are supplying a single item of catering equipment for a short-tem rental, or a large-scale temporary kitchen facility on hire for a number of years.

Our in house facility "Kit Heaven" is the largest test and inspection centre for catering equipment rental in Europe. Every item of catering equipment passes through a rigorous test, commissioning and quality assurance programme in Kit Heaven prior to each delivery, ensuring that it arrives on site in the best possible condition.

We also have a purpose built quay on site, specifically constructed for the preparation and maintenance of our Portable Kitchens. On the quay, kitchens undergo a 36-stage pre-delivery check before each hire, while also undergo a "deep clean" when they return to PKL.

Once a temporary kitchen has been delivered we can provide a bespoke training session regarding the safe operation and cleaning of catering equipment if required, from one of our dedicated equipment trainers.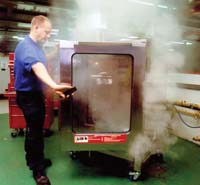 Accreditation

We have invested a great deal of time and effort to ensure that our onsite installations adhere to relevant health and safety standards. PKL and our contractors have achieved a wide amount of certification and accreditation including ISO9001, ISO14001, OHSAS 18001, Chas and SafeContractor. All employees working on gas installations are GasSafe registered and we are also F-Gas certified. In addition, we were recently awarded a Queen's Award for Enterprise: International Trade, for our work supplying temporary catering facilities to overseas markets.
Please visit our website to find out more
Related Products and Services

0

stars based on

0

customer reviews
Write a review
Associations