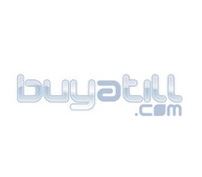 sales

buyatill.com
Phone: 0845 20 [Reveal]
Fax: 01977 652 585

Cash Register specialists with over 30 years experience – we supply to customers all over the UK, either mail order or on-site installation. Outright purchases, leasing and rental agreements.



With approx 30-40 different models in stock we always have the right machine for you. If it is an internet order we are more than happy to program and set it up before dispatch; this means as soon as it arrives, simply plug in and away you go….. We are authorised dealers for Sharp and Casio. Our range varies from machines as low as £59.99+vat (including next day delivery and 12 month warranty), up to

colour touchscreen systems starting at £1495.99+vat.

As part of a group we look after and maintain Tills & Registers in large pub chains, restaurants, clubs and

shops.

We are a professional company initially based on service we pride ourselves on our customer support 'the' company is driven by engineers. Need some advice on the right machine for your business? Give us a try, we offer

genuine, honest advice and are always happy to help with any questions or queries – whether it be existing equipment you have installed, or a new Epos/Cash Register system.



We also stock every type of till roll, chip and pin rolls, cash register ink, control keys, dallas keys, replacement money trays, note checking devices, barcode scanners, drawer bases, thermal receipt printers etc. Anything and everything Cash Register related.

 
Related Products and Services