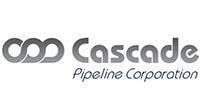 sales

cascadeclamps.com
Phone: 01424 7 [Reveal]
Fax: 01424 400 166
Welcome to Cascade Clamps we have been distributing Stainless Steel Pipe Repair Clamps since 1984 along with other related fittings. In 1986 we gained full manufacturing capabilities and have been manufacturers and suppliers ever since.
We offer a wide range of quality pipe fittings to flow control, joining, hot tapping and repairing on all common pipe materials.
We offer a first rate service and put customer satisfaction as a priority. Cascade Clamps can fabricate under pressure tees, repair flange adaptors, clams etc all to your specifications. We also work very hard to meet your delivery requirements and solve any problems you may have.
Products Available:
Tapping Tees
Tapping Saddles
Repair Clamps
Electrofusion
Gunmetal
Ductile Fittings
Couplings & FA
End Restraint
Water Meter
Valves
Drainage Fittings
PE Fittings
Related Products and Services