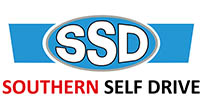 reservations

ssdhire.co.uk
Phone: 02392 6 [Reveal]
Fax: 02392 663 610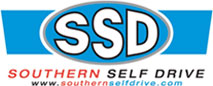 Car Hire Portsmouth / Van Hire Portsmouth
Southern Self Drive (SSD) is one of the longest established car, van and minibus hire companies in Portsmouth and Fareham, Hampshire. SSD provide a comprehensive range of new cars, vans, trucks, people carriers, minibuses, 4x4s, car transporters and trailers for rental.

The company provides a modern fleet of vehicles for daily, weekly and longer term flexible rental. Fully maintained contract hire is also available for those customers who wish to commit to a vehicle for a fixed period in excess of two years up to a maximum of five.

Flexible car & van hire provides a low cost method of sourcing vehicles where customers are unsure of the long term nature of a contract or business opportunity. For those customers willing to commit to a minimum of 12 months rental, SSD includes free sign writing within the rental charge.

SSD also provides non-fault accident hire through a specialist insurance approved company. Vehicles are hired to customers who have been involved in accidents, where they are not at fault and the cost of the replacement vehicle can be recovered from the third party insurer.

Vehicle Sales

The Company's vehicles, are sold or leased to private individuals and businesses of all sizes through the company's Trustmaster UK division at very competitive prices. Finance is provided by the company which is licensed by the Office of Fair trading.

In summary SSD provides the following services:
Car Hire

Van Hire

Truck Hire

People Carrier Hire

Minibus Hire

4x4 Hire

Car Transporter Hire

Trailer Hire

Flexible Hire

Contract Hire

Non-Fault Accident Hire

Leasing and Hire Purchase
List of Vehicle types

Image Showcase (mouse over images to enlarge)
Manual Cars

Ford Ka 1.2 Style Plus 3dr, Hyundai 110 1.2 Comfort 5 door, Ford Fiesta 1.25 Edge 5dr, VW Polo 1.2S 5dr, Chevrolet Aveo 1.2 5dr, Hyundai I20 1.4 Comfort 5dr, Vauxhall Astra 1.6 5dr, Hyundai I30 Comfort 5dr, Ford Mondeo 2.0 Zetec.

Automatic & Prestige Cars

Hyundai I20 1.4 Comfort, Hyundai I30 1.6 Comfort, Mercedes E220CDi SE Tourer, Jaguar XF 3.0D Premium Luxury, Land Rover Discovery 4 HSE 3.0SD, Chrysler Grand Voyager 2.8CRD Limited XS, VW Shuttle T32 Auto

People Carriers & Minibuses

VW Touran 2.0TDi SE (mid size 7 seats), VW Sharan 2.0TDi SE (larger size 7 seats), Chrysler Grand Voyager 2.8CRD Limited XS Auto (largest 7 seats), VW Shuttle T32 9 seater Auto, Renault Trafic LWB 9 seater, Transit 9 seater Tourneo GLX Minibus, Transit 15 seater Minibus, Transit 17 seater Minibus

Vans

Vauxhall Combo 1.3CDTi, Transit Connect SWB, VW Caddy 1.9TDi, Vauxhall Astravan 1.7CDTi Sportive, Transit Connect LWB / Citroen Berlingo 1.6HDi, VW Transporter T30 LWB / Vauxhall Vivaro 2.0CDTi LWB Sportive, Transit 280 SWB, Fiat Ducato 30, VW Crafter CR35 MWB 3.5t vans with 3.2m load length & high roof, VW Crafter CR35 LWB 3.5t vans with 4m load length & high roof, 3.5t Transit Luton Vans, 3.5t Transit Luton Vans with tail lift, 3.5t Transit Luton Spacevans with Rear Dropwell, 7.5 t Box Vans with tail lifts

4x4 Pickups, Land Rovers, Crewvans, Crewcabs, Trucks & Tippers

VW Kombi 1.9TDi 6 seater Crewvan, Ranger 4x4 Double Cab (with Truckman Top, Landrover Defender 110 LWB, 3.5t Transit Extra Long Dropside Truck, 3.5t Transit Extra Long Dropside Truck with tail lift, 3.5t Transit Tipper, 3.5t Transit Crewcab Tipper

Caged Tippers

3.5t Transit Tipper WITH CAGE, 7.5t Tipper WITH CAGE

Car Transporters & Trailers

3.5t Iveco Car Transporter with Remote Winch, Caged Box Trailer with Ramp, Twin Motor Bike Trailer, Car Transporter Trailer
List of Towns supplied
SSD's head office is in Portsmouth. Branches are in Portsmouth and Fareham. In addition, SSD is a Sixt licensee giving access to 143 locations UK wide and 3,500 worldwide.

Locally, SSD primarily supplies to the following towns and counties:-

Portsmouth, Southsea, Waterlooville, Havant, Hayling Island, Cosham, Chichester, Bognor Regis, Brighton, Fareham, Gosport, Wickham, Locksheath, Park Gate, Warsash, Hedge End, Eastleigh and Southampton. Hampshire, West Sussex and East Sussex

Additionally, SSD delivers UK wide but predominately to London and the South East.
Please visit our website now
Related Products and Services