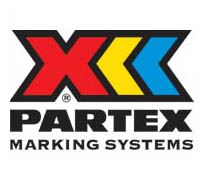 sales

partex.co.uk
Phone: 01675 4 [Reveal]
Fax: 01675 463 520
Welcome to Partex - Marking Machines / Cable Marker
Welcome to Partex Marking Systems, we came into existence to help identify Wires, Pipes and Cables in and around enclosures and junction boxes accurately and quickly every time.
We have many years experience in the manufacture and development of Cable Marker & Marking Machines. Our results can be found in installations all over the world with our products meeting the most rigorous of international requirements.
We have been supplying customers worldwide for four decades with the very best high quality Cable Marker, cable accessories and Marking Machines.
Some of the products we can offer:
Cable Marker

ParTool Hand Tools

Cable Ties

Cable Management

Pre-Insulated Terminals

Terminal Blocks

Copper Tube Terminals

Marking Machines

Cord End Ferrules
Our Cable Marker products are split into three logical groups, this is done to allow easier products selection.
Single Character Marking (Method one) / Multi-Character Marking (Method Two) / On-Site Marking (Method Three)



Visit our website for more information
Related Products and Services