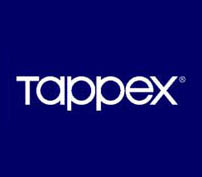 sales

tappex.co.uk
Phone: 01789 20 [Reveal]
Fax: 01789 41 41 94
For over 50 years, Tappex have been designing and manufacturing their own comprehensive range of bespoke High Performance Threaded Inserts and Anti-creep Spacers in Brass, Steel and Stainless Steel for use in all types of plastic, composite materials, wood and light alloys.



This includes Brass Inserts for Plastics: Multisert, Microbarb, Himould, Setsert, Suresert, Trisert, and Foamsert range of inserts, which over this period of time, have become generic names in the plastics industry, covering Metric thread sizes from M1.6 to M12 and most Imperial equivalents for a very-wide variety of application demands. Brass Inserts are also available in many cases both as a female and male forms.



These Inserts for Plastics may be installed, dependant upon application requirements of a combination of important characteristics including but not limited to: production process (in-mould, post mould cold/hot press-in/by ultrasonic's or self-tapping), mechanical strength & endurance, strip/pull-out resistance as well as economics.



Tappex can also offer Steel and Stainless steel, self-tapping inserts, in both female and male forms for installation in harder, more demanding plastics as well as metal alloys i.e. castings & thicker sheet metal applications.

Tappex have acquired a vast database of threaded insert performances from actual OE test results in many material grades and this is available to customers, to help with their optimum product selection.


Bespoke Installation tooling is available from Tappex to work with these threaded inserts both as Hand-tools for manual placement and also, semi-automated equipment for batch production to suit customers production and/or maintenance requirements.
Related Products and Services