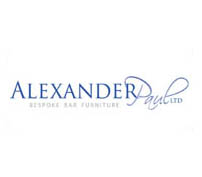 sales

alexanderpaulfurniture.co.uk
Phone: 0161 47 [Reveal]
Fax: 0161 476 0855

Welcome to Alexander Paul (UK) Ltd we specialise in the supply of Bar Stool Furniture & Bar Furniture UK. In fact our range of stylish furniture is suitable for a wide range of venues like Trendy Wine Bars, Waiting Areas, Busy Receptions and Garage Showrooms.
We also offer a selection of very safe play furniture that is suitable for children in commercial environments or around the home.
Our furniture is of the highest quality and very versatile in fact our ranges are so diverse that any piece found on our website can be customised to suit your requirements, weather it be a fusion of two pieces, the size or the material.
If you are feeling really creative you can design your won furniture and we will make it for you! Its completely down to you, Style, Size, Colour and its only limited by your imagination.
Please give us a call now or visit our website for further Information regarding our range of Furniture and Services.
Related Products and Services