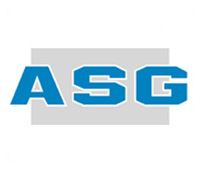 info

asg-group.co.uk
Phone: 01332 [Reveal]
Fax: 01332 756333
Based in Central England, ASG Group Limited are an extremely successful family managed, family owned company. We have excellent connections throughout the UK and Europe.


Since its inception in 1987, ASG has always placed a high value on the innovative designs and cost effective production. The most important aim for ASG is to understand the needs of our customers and to ensure their requirements are met. ASG has it's very own 3 Acre site.

ASG products and services offer a broad range, both for Industrial and Automotive markets. The group of services we offer are independent and completely integrated to meet your requirements.

Our Industrial Services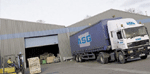 • Nylon Powder Coating
• Vacuum Forming & Assemblies
• Kit Building & Product Assembly
• Packaging & Despatch
• Product Design & Development
• Production Engineering
• Aluminium, Mild & Stainless Steel Fabrication
• Plastic Injection Moulding of up to 500 Tonne
• Product Evaluation and Testing
• Tube Manipulation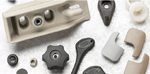 Nylon Powder Coating
We have one of the most modern and largest degreasing plants in the United Kingdom. We have facilities to nylon powder coat, pack and despatch a huge array of products. Our fluidised bed dipping process can be used to apply nylon powder coating to many different metals with the ability to control the nylon coating thickness within very fine ranges of between 250-500 microns coating thickness. 2mm nylon powder coating can be achieved with minimal tooling.

Some of the benefits of nylon powder coating for industry type applications are increased mechanical strength, resistance to abrasion, corrosion and impacts.
Tube Manipulation & Metal Fabrication
From day one ASG has been involved in steel fabrication and tube manipulation. Today manual operations run alongside robotic and CNC equipment providing a strong and versatile production plant for steel, stainless steel and aluminium fabrication and tube manipulation.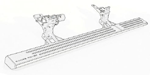 Automotive Accessories
ASG offers an extensive range of automotive accessories including seat covers, dog guards, load separators, lamp guards, rear vehicle steps, side pipes, side steps, roof racks and accessories.

• Automotive Accessories Product Range - Original Equipment
• Interior / Exterior vehicle Components
• Waterproof Seat Covers
• Roof rack / Storage Systems
• Vacuum Formed Body Mouldings
• Boot Liners
• Vehicle Side Steps & Side Pipes
• Dog Guards & Load Seperators
• Mud Flaps
• Head Light mouldings & protection

Please contact ASG to discuss your requirements, be it automotive accessories, nylon powder coating, tube manipulation, metal fabrication...we're here to help.
Related Products and Services