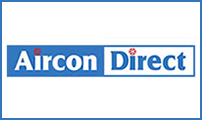 john

ac1.biz
Phone: 01474 8 [Reveal]
Fax: 01474 833 377

If a car's air conditioning is not working it may be because of an electrical fault, a mechanical failure or it may be low on refrigerant caused by a leak or simply by natural wastage over several years.

The airconditioning in a car needs servicing at regular intervals for two reasons, one reason is to keep it operating well and the second reason is to prevent future problems. These services need doing about every 30 months for some newish models or every three years for the majority of earlier models. Although the AC should still appear to be working well after three years, there is no doubt that systems that are forced to work when they do not contain sufficient refrigerant, often suffer from expensive problems months or years later.
Air Con Available For Any Vehicle - Image Showcase (Mouse over images to enlarge)
Any fool can add refrigerant to an AC system - main dealers, local garages, exhaust and tyre centres even a man with a bottle of refrigerant and a pair of gauges. The skill in the job is to ensure that there are no leaks in the system and that it is working correctly as designed and this is a specialisation that is generally unavailable except with an car air conditioning specialist. He will have the special tools necessary to achieve a complete job. Most main dealerships use very basic leak detectors or even none at all rather than the state-of-the-art leak detectors that a specialist would utilise. One national chain of exhaust and tyre centres which advertises widely that it also does AC uses no leak detector at all - it is no surprise therefore that we frequently encounter leaking systems that have recently been there and have taken their £50 or so before the owner has to have the job done again and done properly this time.

I've used leak detectors as just one example, there are several other specialised tools in our armoury.

We are car aircon specialists. We touch nothing on these cars except the airconditioning system.

As well as cars we also service the AC of vans and trucks and agricultural tractors and combine harvesters, plant and coaches.

We do get not involved with refrigeration or with the air conditioning of buildings which use similar but noticeably different skills.

We are based in the south east of England and as long you are within the area we cover then we come with our service vans to your home or business to diagnose and repair aircon faults and to recharge with refrigerant. Please refer to our website for details of the area we try to cover.

We provide specialists services to main dealerships of both cars and trucks. We are used by many of the better quality accident repair centres and by local garages that have realised that they have insufficient knowledge to do a competent job of the AC.

We are often able to repair damaged pipework rather than just replace with a new pipe from the manufacturer. We have access to compressors, condensers, driers and other parts mostly identical to those in a nice shiny box from the car manufacturers but at vastly better prices. For example: Mercedes, Audi VW, BMW, or Volvo do not manufacture AC compressors, they buy them in from Denso or Sanden or Zexel.

We convert many older, pre-1993 cars from using R12 (Freon) to use the latest refrigerant. It need not be horrendously expensive.

We see many older classic cars such as Rolls Royce, BMW, Jenson, Ferrari, Corvette, Aston Martin, Mercedes, Bristol, Jaguar, Cadillac etc.
Related Products and Services