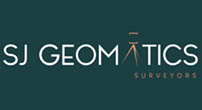 steve

sjgeomatics.co.uk
Phone: 01986 [Reveal]
Fax: 01986 875 175

Welcome to SJ Geomatics
SJ Geomatics is a progressive company with a combined experience of over 50 years. Our teams of Surveyors work nationwide out of our Suffolk and Peterborough offices. Our equipment both in our offices and out in the field are state-of-the-art from our 3d Laser Scanner, RTK GPS units, X-Range reflectorless instruments and SR20 underground detection equipment to our measured building survey hardware and software, you can rest assured that precision is guaranteed. All of our surveys are related to national grid position and level at no additional cost to our clients. Quality is extremely important to us because it impacts on our clients. We have lead by example in gaining ISO9001 and ISO14001 accreditation and having been audited and passed by CHAS, Constructionline and The Survey Association for quality and health and safety. We are also members of The Federation of Small Businesses and currently have a certificate of commitment for Investors In People.
Our services include:
GPS Topographical Surveys
  . GPS Topographical Surveys for flood risk assessments.
  . Highway surveys showing road markings and signage
  . Boundary surveys for conveyancing or disputes
  . Site surveys for development
  . Landscaping surveys for Landscape Architects
  . Tree surveys for use by arborists
  . Coastal defence surveys
  . Control Networks (PGM)
  . Areas
  . Volumetric surveys/Cut Fill calculations
Measured Building Surveys
  . Scaled floor plans to suit specification and scale
  . General Arrangement Plans
  . Elevations (Basic or Detailed)
  . Street Scenes
  . Internal Elevations
  . Sections
  . Photogrammetry
  . Roof Plans
Underground Detection
  . Accurate position of underground services
  . Accurate depths of underground services
  . Identification of underground services
3D Laser Scanning
SJ Geomatics are the first company in the UK to purchase the new FARO120 3d Laser Scanner. With 3d Laser Scanning at a rate of 920,000 points per second and at an improved range of up to 150 metres we can assure our clients of a superb service at a competitive price. Points cloud data can be issued or information extracted using Pointools and Rhino for deliverables in many formats including Sketchup, AutoCAD, Rhino and 3d Studio. For more information visit our 3d Laser Scanning website www.3dlaserscanning.org.uk

Applications include:-

  . Architectural/Heritage scans
  . Highway surveys
  . Railway
  . Forensic/Accident Reports
  . Tree surveys for use by arborists
  . Large Products
  . Petrochemical Industry
  . Power Plant and Nuclear Industry
  . Mining and Tunnelling
  . Chemistries and Food
  . Process Automation
3D Laser Scanning
  . GIS Data Capture
  . Setting Out
  . Flood Risk Levelling
  . 3d Modelling / Flythrough
  . GPS Topographical Surveys
For a full list of services please visit our main website at www.sjgeomatics.co.uk

We our proud to announce the acquisition of the very latest technology, having recently invested in a FARO 3d Laser Scanner. This produces incredibly accurate point cloud data containing millions of points. 3d Scanning can be used for: -

Architecture + Construction (Floor Plans/Elevations/Street Scenes
Automotive
Railway + Highway
Mining + Tunnel
Chemistries + Foods
Heritage
Forensic + Accident research
Large Products Scanning
Power plant + nuclear industry
Petrochemical industry
Process -automation
Forestry + Landscape

If you would like more information please visit our dedicated scanning site www.sjgeomatics.co.uk

We pride ourselves on quick turnaround and our relationships with clients new and old who find us to be approachable, friendly, and ready to listen to their requirements.
www.sjgeomatics.co.uk
Related Products and Services
Essex coastline

Norfolk

Up and down!

Reflectorless surveying

Highways Survey

One of the fleet

Survey for Landscape Architects

Overgrown!

Relaxing survey on the Broads

0

stars based on

0

customer reviews
Write a review
Key Contacts

Mr Steve Jones
Owner
Tel: 01986874721
Email: steve

sjgeomatics.co.uk

Mr Andy Readshaw
Surveyor/Office Manager Peterborough
Tel: 0844 6697544
Email: peterborough

sjgeomatics.co.uk
Payment Methods
BACS
Cash
Cheque
Online Bill Payments
Postal Orders
Opening Hours
Monday
09:00 to 17:00
Tuesday
09:00 to 17:00
Wednesday
09:00 to 17:00
Thursday
09:00 to 17:00
Friday
09:00 to 17:00
Saturday
Closed
Sunday
Closed